Note: If you have an Echo you will need to mute 3 of the 4 cams by clicking on the speaker icon on each.
Each Female is broadcasted live for monitoring purposes when ready to birth and thereafter. As with all births, there is an inherent risk of complications, injury or death. Therefore viewer discretion is advised.
A Vet will be on standby and also keeps checking on the live webcam.
About The Cam
Welcome to Live Puppy Cam brought to you by Maximilian Schnauzers. Here you can watch your puppy born on Live Webcam and delight in your baby's development into a healthy, happy puppy until you welcome it into your loving arms. No other breeder will invite you to see your puppy 24/7. It's important that you know how your puppy was raised and socialized…not just by what you are told but by what you can see with your own eyes.
The puppies are only sold to pre-approved homes. They are never, ever sold to pet stores or puppy brokers!
A portion of all money raised from the sale of our puppies goes to Johns Hopkins Cancer Research.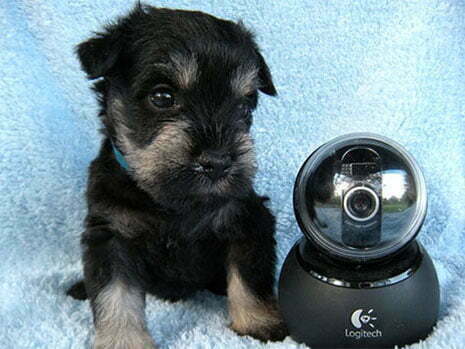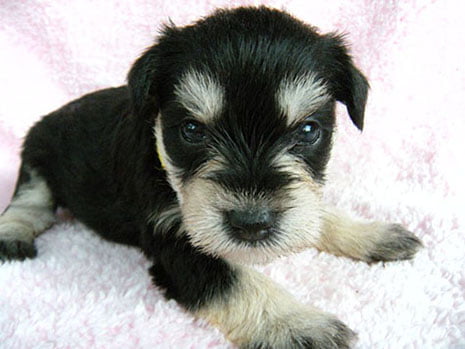 Donations
Some viewers have expressed a desire to donate toward the high cost of keeping these live cams running day and night. If you wish to make a donation to offset the monthly costs of upgraded internet service, electric bill for 10+ cameras, continuous studio lights and computers running 24/7, equipment maintenance, and other monthly expenses to maintain this site, thank you so much… It's truly appreciated. Click on the Paypal Donate button above to send your donation.
Please know, donations or not, my Schnauzers and I love having you as part of our life. We are blessed to have you as our friends!!!
Meet Our Vetinarians
Night Shift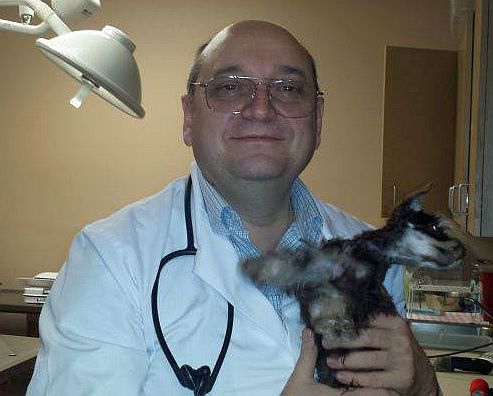 Dr. Roman Philip DVM with Gibson monitors webcams during the night
Day Shift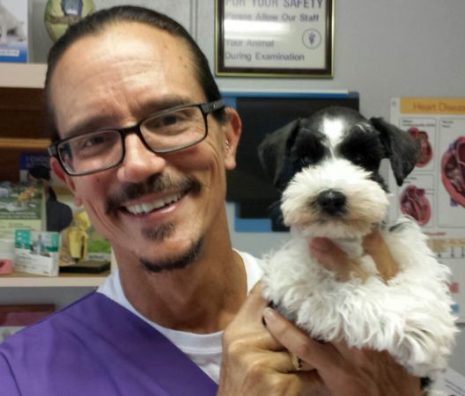 Dr. David Jourdenais DVM with Banjo monitors webcams during the day
"Vera Clark with Maximilian Schnauzers is one of the finest breeders I have come across during my many years of practicing veterinary medicine" – Dr. Roman Philip DVM –
Aloma Jancy Animal Hospital
"I have been servicing Maximilian Schnauzers for many years and they have become on of my favorite clients. I know all adult dogs and puppies. Their excellent health and top conditions speaks of the superb care they are receiving. If you are looking for an ethical and a remarkable breeder then Vera Clark fits the bill" – Dr. David Jourdenais Veterinarian –
Geneva Oaks Animal Hospital