You must be logged in to view and participate in the chat!
Please read our participation Rules and Chat Instructions for help with using the chat.
The chat instructions page will walk you through signing up and using the chat features.
If you already registered you will find the log in link next to the register link.
If you have any problems getting into the chat, please send us a message via the Contact Us page and we will try to help you.
Note: If you are hearing an echo you will have to mute three of the four cams on this page.
Webcam Viewer Discretion Warning
As with all births, there is an inherent risk of complications, injury or death. Therefore viewer discretion is advised. Please also be advised that although we do our absolute best and take great pride in the care of our puppies and dogs, pee pee and poo poo accidents do occur and as we all know, puppies can be messy at times! If we have stepped out for a brief moment and a "natural" mess has occurred, we will quickly clean everything and everyone upon our return. Thank you in advance for your understanding.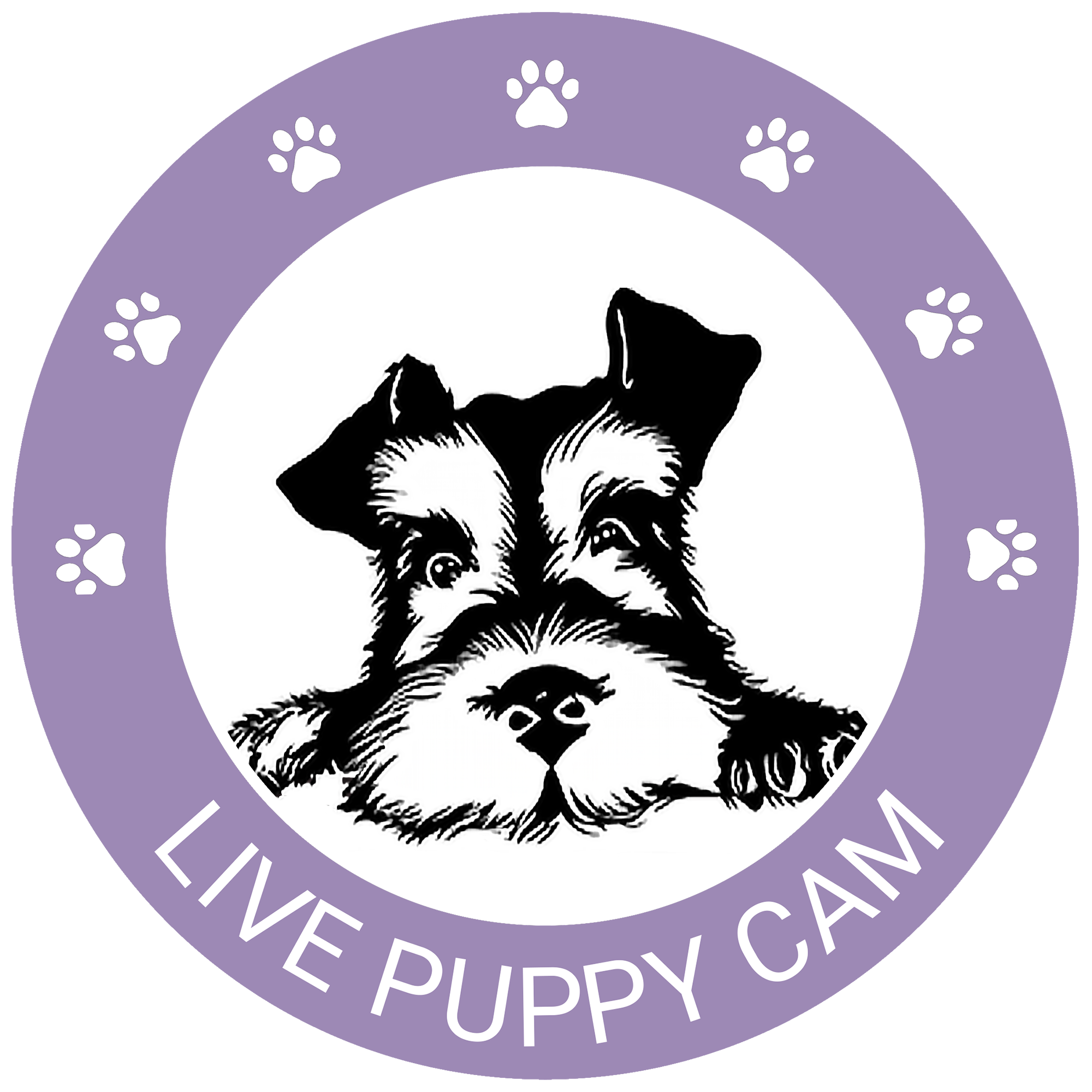 Welcome to Live Puppy Cam!
Presented by Maximilian Schnauzers, we invite you to witness the incredible journey of your puppy from birth through their joyful development until they finally find their way into your loving embrace. Unlike any other breeder, we offer you the opportunity to observe your precious pup 24/7 through our live webcams, allowing you to truly understand their upbringing and socialization firsthand, rather than relying solely on words.
Rest assured that our puppies are exclusively placed in pre-approved homes, ensuring their well-being and happiness. We never compromise by selling them to pet stores or puppy brokers.
Moreover, we take pride in supporting a worthy cause. A portion of every puppy sale contributes to Johns Hopkins Cancer Research, helping advance crucial studies in the fight against cancer.
Join us on this remarkable puppy journey on Live Puppy Cam, and experience the joy of welcoming a healthy and cherished member into your family!
We have received feedback from viewers who expressed their desire to contribute towards the substantial expenses associated with operating these live cams round the clock. If you are inclined to make a donation to help cover the monthly costs of upgraded internet service, the electric bill for maintaining 10+ cameras, continuous studio lighting, 24/7 computer operation, equipment maintenance, and other ongoing expenses required to maintain this site, we extend our heartfelt gratitude. Your support is genuinely appreciated.
However, please be aware that regardless of whether you choose to donate or not, both my Schnauzers and I deeply value your presence in our lives. We consider ourselves truly fortunate to have you as our cherished friends!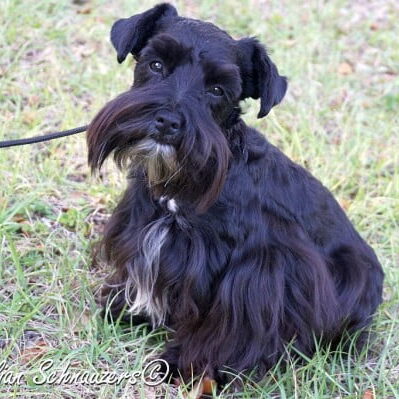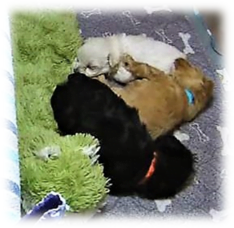 ♥   Arriving Soon   ♥
SCHNAUZERS
Inge & Olaf  ~ 16th-22nd November
Xylda & Olaf  ~ 17th-25th November
FRENCHIES
Tara & Bentley 16th to 25th November
* * *   Want to know which Mom is in which Crib on the Nursery Cam?   * * *
Scroll down below the Litter info for who is where
___________________________________________________________________________________
Frenchie litters are shown below the Schnauzer litters


* * *   Want to know which Mom is in which Crib on the Nursery Cam?   * * *
Scroll down below the Litter info for who is where
___________________________________________________________________________________
Frenchie litters are shown below the Schnauzer litters


* * *   Want to know which Mom is in which Crib on the Nursery Cam?   * * *
Scroll down below the Litter info for who is where
___________________________________________________________________________________
Frenchie litters are shown below the Schnauzer litters


Tootsie & Trapper ~ 

November 2nd, 2023
Off Cam , RR

Dulcie

-

Red Band

- Liver/Tan (6oz)
Derek -

Blue Band

- Liver/Tan (5.9 oz)
Dustin -

Green Band

- Wheaten  (6.1 oz)
Brandi & Ferrari ~ 

October 31st, 2023
Off Cam , RR

Charlie -

Blue Band

- Black/Silver (5.9oz)
Ritzy & Ferrari ~ 

October 30th, 2023
Off Cam , RR

Bingo -

Blue Band

- Black/Silver (5.6oz)
Bravo -

Green Band

- Black/Silver (4.9 oz)
Billy -

Yellow Band

- Salt/Pepper Parti (4.4 oz)
Bobby -

Orange Band

- Salt/Pepper  (6.5 oz)
Wildfire & Trapper ~ 

October 27th, 2023
 Cam 2 , Crib 3 (Right)

Amor -

Blue Band

- Liver/Tan  (5.4oz)
Aaron -

Green Band

- Liver/Tan  (5.9 oz)
Astro -

White Band

- Liver/Pepper  (5.3 oz)
Brianna & Dijon ~ 

October 27th, 2023
 Cam 2 ,  Crib 4 (left)

Ziggy -

Blue Band

- Liver  (5.8oz)
Zachery -

Green Band

- Wheaten  (6.4 oz)
Joleen & Ferrari ~ 

October 16th, 2023
 Cam 6 , Pink PP

Yukon -

Blue Band

- Wheaten  (5.3oz)
Yahtzee -

White Band

- Wheaten  (6.5 oz)
Yanni -

Green Band

- Black/Silver  (5.0 oz)
Erica & Ferrari ~ 

October 12th, 2023
 Cam 4 , BPP

Xanadu

 -

Red Band

- Wheaten  (4.1 oz)
Xantos -

Green Band

- Black/Silver  (4.9 oz)
Vicky & Rascal ~ 

September 26th, 2023
 Cam 1 , LRPP

Willow

 -

Red Band

- Black  (3.9 oz)
Wylie -

Green Band

- Black  (5.3 oz)
Wilhelmina -
Yellow Band
- Wheaten  (4.7 oz)
Wonton -
Orange Band
- Wheaten  (5.0 oz)
Gidget & Baron

 ~ 

September 20th, 2023
 Cam 1 , LRPP

Valencia

 -

Red Band

- Black Parti  (6.2 oz)
Bailee & Trapper ~ 

September 12th, 2023
Cam 3, LR Floor

Urial

 -

Red Band

- Liver  (4.5 oz)
Uzzi -

Green Band

- Liver  (4.8 oz)
Ulani -
Yellow Band
- Liver  (4.6 oz)
Kelly & Ferrari ~ 

September 11th, 2023
Cam 3, LR Floor

Toto -

Blue Band

- Wheaten  (4.6 oz)
Tina

-

Red Band

- Black/Silver Parti  (5.1 oz)
Thor -

Green Band

- Wheaten (4.4 oz)
Tico -

Yellow Band

- White  (4.6 oz)
Yulianna & Ferrari ~ 

September 5th, 2023
Cam 3, LR Floor

Raven

-

Yellow Band

- Black  (4.3 oz)
River

-

White Band

- Wheaten  (5.1 oz)
Muffin & Ferrari  ~ 

July 11th, 2023
Off Cam , RR

Popeye -

Green Band

- Black Parti  (5.3 oz)
Giselle & Baron  ~ 

June 16th, 2023
 Cam 3, LR Floor

Omar -

Green Band

- Black/Silver Parti  (5.3 oz)
Tula & Baron  ~ 

April 22nd, 2023
Teenager Room CAM
Dewey - Yellow Band - Salt/Pepper Parti (6.2 oz)
Duncan - White Band - Salt/Pepper Parti (7.7 oz)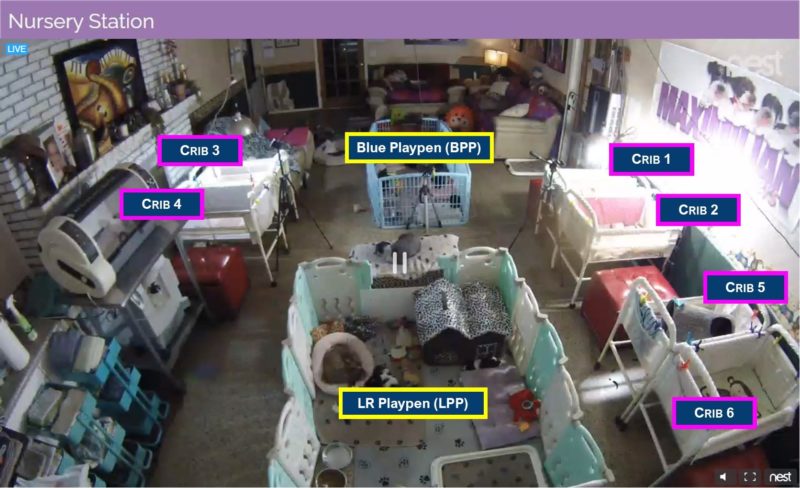 Nursery Station CAM   ~   Who * Where
Crib 1  ~TBA
Crib 2  ~  TBA
Crib 3  ~ Wildfire
Crib 4  ~ Brianna
Crib 5  ~  TBA
Crib 6  ~  TBA