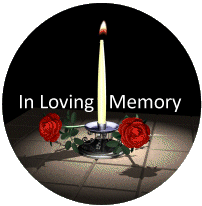 Please see the panel to the right of the cams for instructions to request joining our chat.  For questions or problems with the cams or chat (only),  send an email to:  MiniSchnitz@gmail.com           

 

♦

 

           

For

questions regarding the puppies,  please 

contact the Breeder directly

 by clicking  HERE
Please scroll down 

Below the Cams

  to see information for   

and   

 

New

L

itters.   

Each litter described below shows the CAM they can be viewed on, or if not on cam.
Please scroll down to see the

Webcam Viewer Discretion Warning

below the cams
❷ Living Room Playpen (lpp)
You must be logged in to view and participate in the chat!
Please read our participation Rules and Chat Instructions for help with using the chat.
The chat instructions page will walk you through signing up and using the chat features.
To register, scroll to the top of this page and click the register link in the upper right hand corner.
If you already registered you will find the log in link next to the register link.
If you have any problems getting into the chat, please send us a message via the Contact Us page and we will try to help you.
Note: If you have an echo you will have to mute three of the four cams on this page.
Welcome to Live Puppy Cam
Brought to you by Maximilian Schnauzers, here you can watch your puppy as it is born on Live Webcam and delight in your baby's development into a healthy, happy puppy until you welcome it into your loving arms. No other breeder will invite you to see your puppy 24/7. It's important that you know how your puppy was raised and socialized… Not just by what you are told but by what you can see with your own eyes.
The puppies are only sold to pre-approved homes. They are never, ever sold to pet stores or puppy brokers!
A portion of all money raised from the sale of our puppies goes to Johns Hopkins Cancer Research.
As with all births, there is an inherent risk of complications, injury or death. Therefore viewer discretion is advised. Please also be advised that although we do our absolute best and take great pride in the care of our puppies and dogs, pee pee and poo poo accidents do occur and as we all know, puppies can be messy at times! If we have stepped out for a brief moment and a "natural" mess has occurred, we will quickly clean everything and everyone upon our return. Thank you in advance for your understanding.
Some viewers have expressed a desire to donate toward the high cost of keeping these live cams running day and night. If you wish to make a donation to offset the monthly costs of upgraded internet service, electric bill for 10+ cameras, continuous studio lights and computers running 24/7, equipment maintenance, and other monthly expenses to maintain this site, thank you so much… It's truly appreciated.
Please know that, donations or not, my Schnauzers and I love having you as part of our life. We are blessed to have you as our friends!!!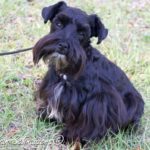 ♥♥♥   More Puppies Arriving Soon!   ♥♥♥
Tula & Pebbles   ~   Due Dec 7-14
Maddie & Tipper   ~   Due Dec 15-21
* * *   Want to know which Mom is in which Crib on the Nursery Cam?   * * *

Mango (with Schnucks) Z Litter   ~   November 25, 2020
(not on cam)
Zsu-Zsu – red band – Wheaten  (4.9 oz)
Zippo

Chrissy (with Teddy) Y Litter   ~   November 7, 2020
Tessa's Room Cam
Yavin – blue band – Black/Silver  (4.8 oz)
Yowser – green band – Black Parti  (5.7 oz)
Yazmin – orange band – S&P Parti  (5.6 oz)
Yaba – yellow band – S&P  (4.4 oz)
Yulana

Roxy (with Mai-Tai) X Litter   ~   November 6, 2020
(not on cam)
Xoey* – red band – Liver/Tan  (3.4 oz)
Xuri* – blue band – Black/Silver  (2.9 oz)
Xackie* – orange  band – Lt. Wheaten  (2.8 oz)
Xago – green band – Black  (3.2 oz)
Xara – yellow band – Lt. Wheaten  (4.2 oz)
Xavier* – blue dots band – Lt. Wheaten  (2.5 oz)
Xanadu – red dots band – Lt. Wheaten  (4.6 oz)

Whitney has a lot of milk after her miscarriage, so
she is fostering 4 of Roxy's smaller puppies (*) and loving it!
Xylda (with Dijon) W Litter   ~   November 6, 2020
(not on cam)
Willow – red band – Chocolate  (4.5 oz)
Wayne – blue band – Lt. Wheaten  (4.9 oz)
Wilma – yellow band – Black  (5.3 oz)
Weber – green band – Lt. Wheaten  (4.8 oz)
Cinderella (with Dijon) V Litter ~ October 18, 2020
Cam 4 - Blue Playpen
Vicky – red band – Red Wheaten  (6.6 oz)
Valentino – blue band – Wheaten Parti  (7.0 oz)
Viola – orange band – Dark Red Wheaten  (6.5 oz)
Versace – green band – Red Wheaten  (6.9 oz)
Vinson – yellow band – Red Wheaten  (8.1 oz)
(Weights taken 10/20)
Qutie is fostering Cinderella's Versace and Vinson
Qutie (with Pebbles) U Litter ~ October 16, 2020
Cam 4 - Blue Playpen
Utopia – no band – Black Parti  (6.9 oz)
also fostering Cinderella's Versace and Vinson
Bailee (with Lorenzo) T Litter ~ October 14, 2020
(not on Cam)
Timmy – blue band – Liver Parti  (5.7 oz)
Tilly – red band – Black Parti  (5.8 oz)
Tesla – green band – Liver Parti  (5.2 oz)
Whisper (with Toby) S Litter ~ October 10, 2020
Cam 2 and Nursery Cam - LRPP
Starlet – red band – Black/Tan Parti  (4.3 oz)
Sydnie – orange band – Black/Tan Parti  (4.7 oz)

Skipper – green band – Liver/Tan Parti  (5.1 oz)
Smitty – blue band – Liver/Tan Parti  (4.5 oz)
Godiva (with Teddy) R Litter ~ October 9, 2020
Cam 2 and Nursery Cam - LRPP
Rolo – white band – Black & Silver  (6.2 oz)
Rusty – green band – Liver/Tan  (5.8 oz)
Brianna (with Teddy) Q Litter ~ September 26, 2020
Living Room Cam - Floor
Quint – blue band – Black  (4.7 oz)
Quinyan – red band – Black Parti  (4.4 oz)
Qiana – orange band – Black  (3.7 oz)
Jujubee (with Teddy) P Litter ~ September 19, 2020
Living Room Cam - Floor
Penny – orange band – Black  (3.2 oz)
Percy – blue band – Black  (3.7 oz)
Pokey – green band – Black  (4.0 oz)
Bindi (with Xeno) O Litter ~ September 15, 2020
Living Room Cam - Floor
Olga – red band – Black Parti  (4.6 oz)
Oprah – yellow band – Black Parti  (5.2 oz)

Orson – blue band – Chocolate  (4.4 oz)
Nursery Station CAM   ~   Who * What * Where
See crib assignments below the graphic
Crib 1  ~  TBD
Crib 2  ~  TBD
Crib 3  ~  TBD
Crib 4  ~  TBD
Crib 5  ~  TBD
Crib 6  ~  TBD
You're So Irresistible (Miniature Schnauzer)

Nancy Simmonds

3:03

Max_Schnauzers_-_Bundles_of_joy_-_Longer

14:36

Maximilian Schnauzers

Nicole Gose

2:52

Peppersdegabritho - Zwergschnauzer / Miniature Schnauzer

3:35

Puppy Farewell2

Nicole Gose

3:31

Puppy Lullaby

Nicole Gose

3:48

Schnauzers Jingle

Nicole Gose

0:42